How to Connect MyFitnessPal With Fitbit?
Have you got the Fitbit but aren't really a fan of its app? Are you finding the best way to optimize its features? This is where many go to MyFitnessPal
Here's how you can connect your Fitbit to the MyFitnessPal app!
Download and install both Fitbit and MyFitnessPal on your mobile device.
Log in to Fitbit.
Open 'Fitbit Tracker'. Tap connect.
Log in your MyFitnessPal account
Allow MyFitnessPal to access Fitbit data by tapping "Allow All."
You'll be redirected to a confirmation page. Confirm if Fitbit is connected to MyFitnessPal
Fitbit and MyFitnessPal are winners in their respective domains, but connecting them both boosts productivity!
Before we begin, please take note that there are two ways to sync both of these together. You can either connect through the MyFitnessPal website or the MyFitnessPal app. We will be discussing both ways to connect them together.
So, read on to learn all about them, including their benefits, possible problems, and alternatives!
MyFitnessPal and Fitbit
If you've bought the Fitbit watch, you probably know that it is basically a device that you wear like a wristwatch that monitors your bodily activities such as heart rate, breathing rate, daily steps, oxygen saturation, etc.
These features help you engage your body in a healthier lifestyle.
While Fitbit is a great device on its own (not without a smartphone), its usage can be much more effective if linked with an app that directly gives you daily goals to achieve and keeps track of your calories. MyFitnessPal really lives up to its name for that.
MyFitnessPal is a smartphone app that keeps a track of your daily diet and exercise.
Moreover, you can also make goals for yourself to achieve them, and the app would let you know the best way to go about it. It is an all-rounder app, providing its users with an overall great experience.
You can sync MyFitnessPal and Fitbit and enjoy their features combined together. Here's how!
Connecting Fitbit With MyFitnessPal Via MyFitnessPal App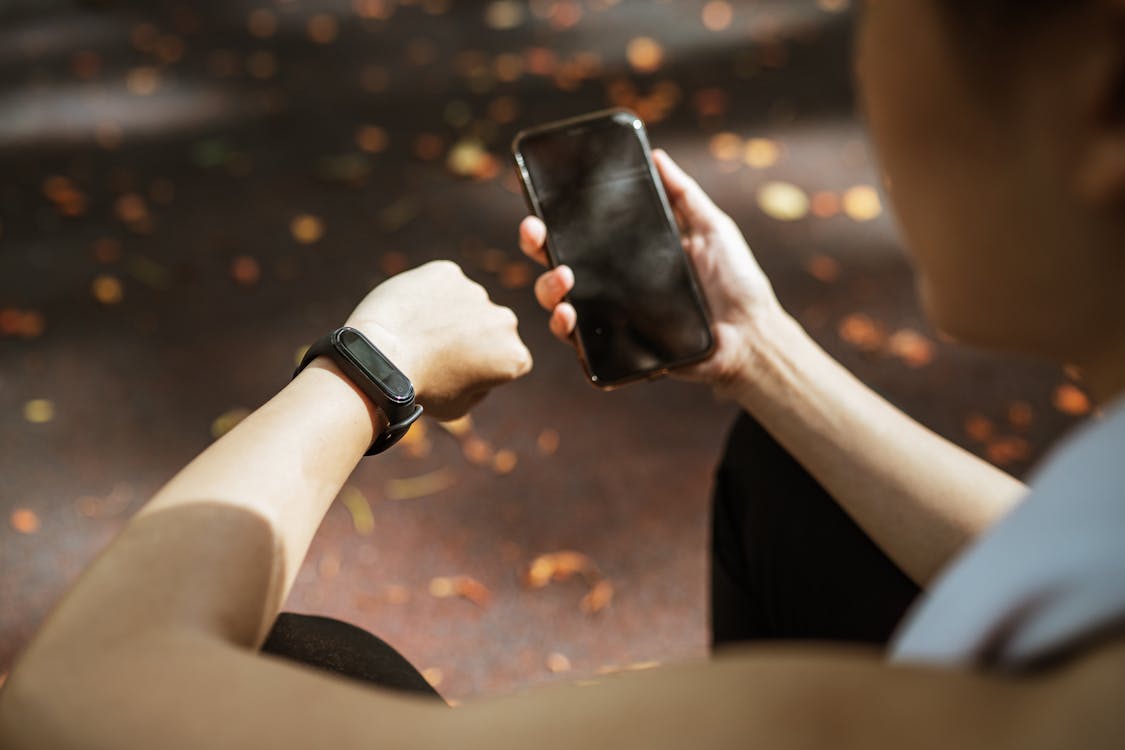 Here are steps to connect Fitbit with MyFitnessPal via MyFitnessPal app:
Step 1: Download and Log in the Apps
Download and install both Fitbit and MyFitnessPal on your mobile device. Once downloaded, make an account on both of them and log in.
Step 2: Connect MyFitnessPal With Fitbit
In the MyFitnessPal app, click on the 'Menu' button on your Android or the 'More' button on your iOS. Select Apps and Devices. In the list of All Apps, scroll down and select Fitbit Tracker. Tap connect.
Step 3: Log In Your MyFitnessPal Account
Once you connect to the Fitbit tracker, a screen would open up on MyFitnessPal and you would have to log in to your MyFitnessPal account over there again.
Step 4: Allow MyFitnessPal to Access Fitbit Data
For Fitbit, tap Allow All to provide it access to MyFitnessPal to all the data, or you can pick and choose the data you want to provide it access for.
Then, tap Allow. If you end up successfully connecting MyFitnessPal to Fitbit, it redirects you to a confirmation page. You can return to the app and find Fitbit to be listed in the Connected apps list.
Step 5: Confirm if Fitbit is Connected to MyFitnessPal
You might also want to check if Fitbit has connected successfully to MyFitnessPal. To do that, open the Fitbit app. Tap on your profile icon.
Go to Settings and jump to third-party apps and from there, select Manage third-party apps. The app opens a dashboard for you to log in to your Fitbit account.
You can scroll down the list of the apps you allowed your Fitbit to interact with, and find MyFitnessPal over there.
Connecting Fitbit with MyFitnessPal via MyFitnessPal Website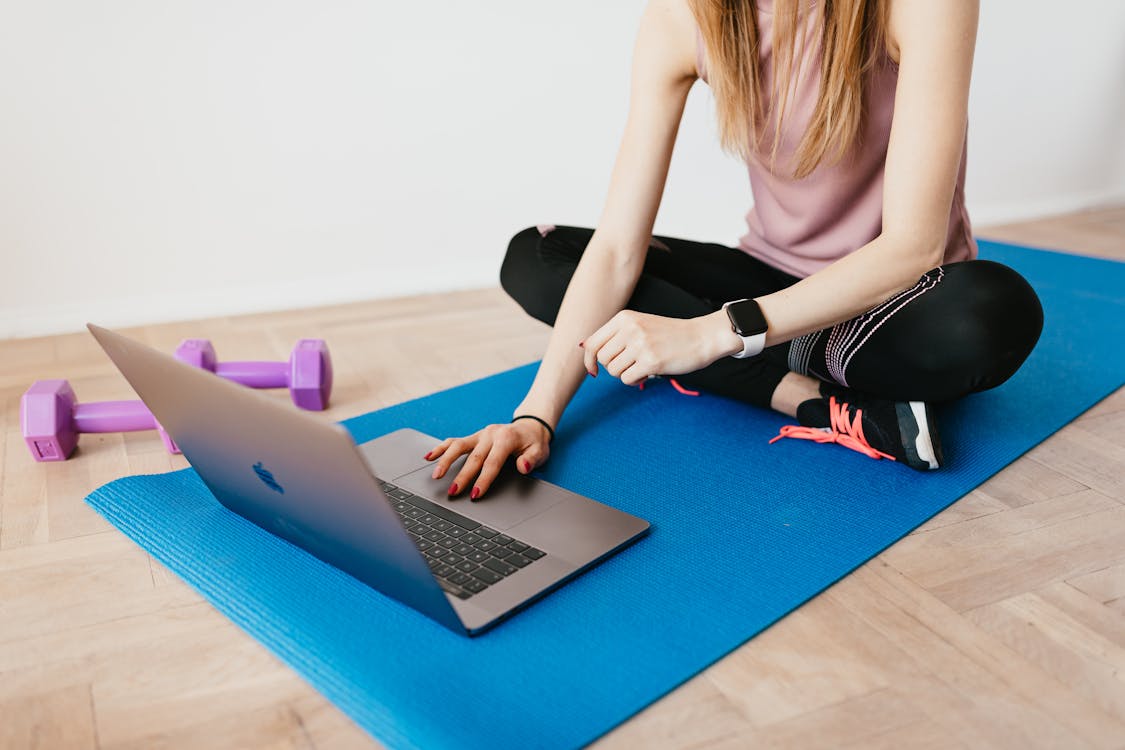 Here are the steps to connect Fitbit with MyFitnessPal via the MyFitnessPal website:
Step 1: Logging in Your MyFitnessPal Account on Website
Type MyFitnessPal.com in your search bar and log in to your account on the website.
Step 2: Locate the Fitbit Tracker
In the menu, select Apps, and within the App Marketplace, locate the Fitbit tracker and click on the Get button.
Step 3: Logging in Your Fitbit Account
Once you do that, you will be redirected to another page. Now you'll be required to log in to your Fitbit account.
Step 4: Allowing MyFitnessPal to Access Fitbit Data
After doing that, you will need to provide permissions to MyFitnessPal to access the data from Fitbit by clicking on Allow All and then finally selecting Allow.
If the connection is successful you will see a confirmation that both of them have synced
Scroll down and click on Get Started button. Fitbit would be listed under the sidebar in My Apps.
Step 5: Confirming if Fitbit is connected to MyFitnessPal:
Now open the Fitbit's member website and log in and confirm that MyFitnessPal is connected to your Fitbit account now. Once done, you're all good to go!
Common Issues While Syncing Fitbit With MyFitnessPal
Here are some common issues encountered while syncing MyFitnessPal with Fitbit:
Not seeing your Fitbit steps on MyFitnessPal even after syncing them
Not getting your calorie total for the day in MyFitnessPal
Unable to see total exercise credits for the day on MyFitnessPal
The most obvious problem can be that Fitbit and MyFitnessPal did not connect to each other properly and thus are unable to share their data.
Resolving The Connectivity Issues While Syncing Fitbit With MyFitnessPal
If your apps are showing any of these above-mentioned problems and not syncing properly, the best thing to do is to disconnect them and try reconnecting them. There can be multiple ways to do that:
Delete the MyFitnessPal app and reinstall it, which allows it to automatically reconnect to Fitbit
Disconnecting through a web browser and then reconnecting has also worked in occasional cases.
You should check if there are any new updates to these apps on Appstore or Playstore.
Double-check that MyFitnessPal is connected to your Fitbit and not someone else's device. Open the MyFitnessPal app and go to settings, then click on steps, and verify that you check-marked the Fitbit tracker.
All these solutions can be applied to ensure the connectivity of MyFitnessPal with Fitbit in an easy way. Let us now move on to explore the benefits syncing these apps can bring you.
Benefits of Syncing Fitbit With MyFitnessPal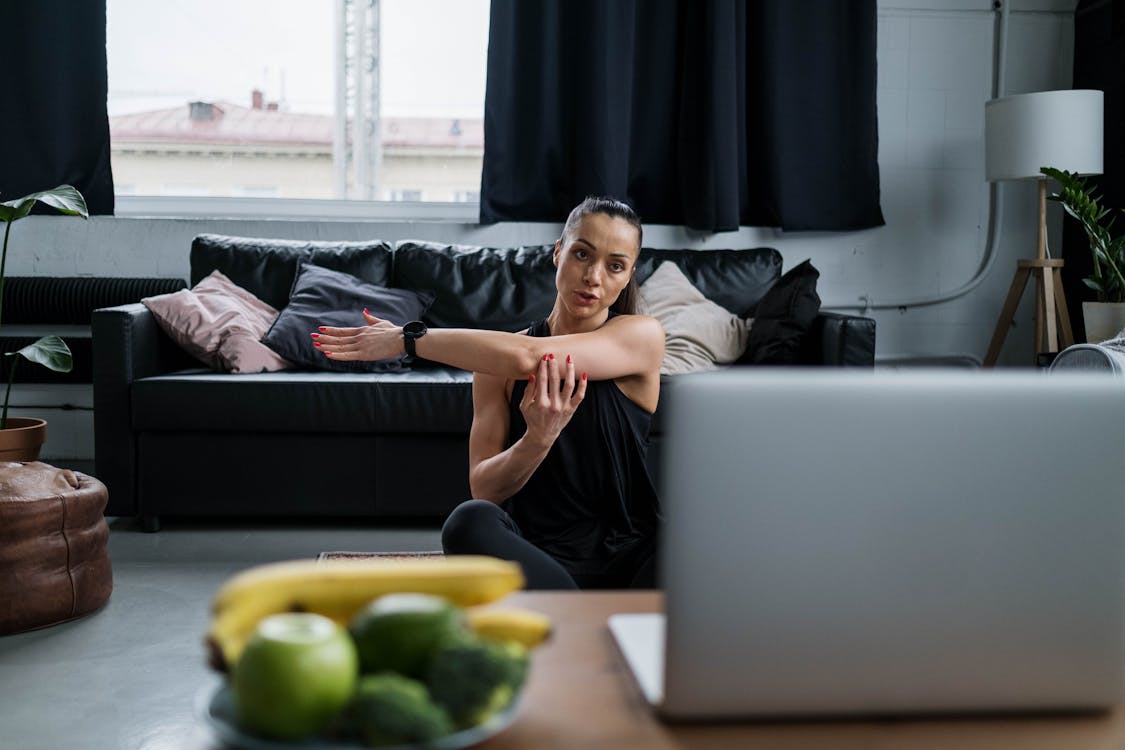 Since we now know the proper way to sync these apps together, it would only be appropriate to discuss how syncing these both could prove to be beneficial for you.
#1 Achieve Your Goal In The Best Possible Way
As mentioned earlier, you can set goals on the MyFitnessPal app. To do that in Android or iOS apps, just simply go to Goals on the menu page (or in 'more' on iOS) and you can set your daily, weekly or monthly goals over there.
Once you do that, the app would tell you the number of calories you need to burn or gain according to your goals.
When you sync MyFitnessPal with Fitbit, things get much better. Your Fitbit tracks your progress every minute of the day and that includes the number of calories that you burned during the day.
It directly feeds that information to the app and the app adjusts that information according to your goal and keeps a track of your progress that way.
#2 You Decide What's Best For You
MyFitnessPal and Fitbit, when synced together can keep track of your progress in the most efficient way possible.
MyFitnessPal contains different features through which you can track the number of calories you are getting from each macronutrient in each meal.
This would give you a precise measurement of what needs to be cut back on and in which meal too.
While this app tracks information about the calories that you gained, your Fitbit would tell you about the number of calories that you burned.
#3 Promote A Healthy Lifestyle
Syncing MyFitnessPal and Fitbit would provide you with a healthier lifestyle and keep you immersed in the process.
While both Fitbit and MyFitnessPal provide great features on their own, they would be much more useful when their features are combined together.
Now that we have explored the benefits of syncing these apps together, it is also important to actually know what MyFitnessPal brings to the table.
Why Should You Choose MyFitnessPal Over The Fitbit App?
MyFitnessPal Has Plans For Both Weight Loss and Gain
All of us are very much familiar that Fitbit is the ideal app to help with weight loss by informing us about the number of calories that need to be burned per day in order to reach your target weight.
Contrary to the popular belief, MyFitnessPal not only offers you ways to lose weight but also to gain weight as well.
You set up a target for yourself and it informs you about the calories you need to eat in order to reach your desired weight.
MyFitnessPal Has More Accurate Calorie Counter
MyFitnessPal has a built-in calorie counter and as soon as you enter the food you consumed, it shows you the calories you gain.
This can be very helpful to both losing or gaining weight because you would know exactly the amount of calories you need to eat in order to achieve your goals.
MyFitnessPal Has Long-Term Tracking
MyFitnessPal helps you set your daily, weekly, or monthly goals and will inform you about your progress and where you actually stand.
This can be very motivating for people since they can actually track their progress through these goals and can truly feel in control of their body weight.
Extra Benefits of MyFitnessPal
In addition to all of these amazingly useful features, MyFitnessPal also offers:
A discussion forum in order to get support and motivation from like-minded people.
A personalized diet profile customized according to your weight goals
Flexible diet database which offer all different kinds of diets found all around the world
Should You Invest In the MyFitnessPal Premium Version?
You should invest in the MyFitnessPal Premium Version if you want an assistant to accompany you throughout your fitness journey. MyFitnessPal premium has many useful features including Food analysis, scanning meals, and customized fitness plans.
The premium version offers the following perks that make it a good choice:
Food analysis: It analyzes which foods are best or worst for you
Scanning meals: The premium version lets you simply take a picture of your meal and the database finds that food and adds the calories you will consume in your progress chart
Nutrition and Fitness plans: This feature is basically like a fitness coach that gives you easy-to-follow tips and tasks.
The few mentioned above are the ones that we find to be the most useful but the premium version brings so many more features that can actually make weight gain or loss seem very much doable.
What Is The Most Common Complaint While Using MyFitnessPal With Fitbit?
Entering Food After Every Meal Is a Hassle
As it has been already well-established that MyFitnessPal is a great app for you if you aim to gain or lose weight.
While the app itself is very useful, it does present some problems such as that you have to enter the food in the app after every meal. This often may seem like a hassle, so here is how you can counter this problem:
How to Solve This Issue?
The MyFitnessPal app has a built-in barcode scanner which you can access very easily. Just click on the big (+) on the bottom right and choose Foods from the given options.
This would take you to the page where it will present you with a barcode scanner where you can easily scan any food item you get from the store.
The MyFitnessPal app also has a wide range of built-in recipes with the calories mentioned as well.
So you can make your own food by following these recipes and you can just directly add the name of the recipe, and the app would automatically add the calories present in that recipe.
Both of these features could actually be really helpful to you, should you choose to follow your workouts and calories thoroughly.
Is MyFitnessPal The Best App For Me?
MyFitnessPal is a great app but some people may not like it just because it doesn't suit them and that is perfectly fine.
The best app to connect to your Fitbit is the app that you find easy to use and is compatible with your lifestyle. Choose whatever you find to be best for yourself and then start investing your time and energy in it.
Other Apps That Can Connect To Fitbit
There are many other apps that can be connected to Fitbit and use different mechanisms to provide you with a healthy lifestyle. Some of the most widely used apps that connect to Fitbit are:
Google Fit: Available on both Android as well as iOS
Strava: Available on both Android as well as iOS
Leaderboard: Available on iOS
Fitline: Available on iOS
Fitstar: Available on both Android as well as iOS
Drivebit: Available on iOS
I would personally recommend connecting Google Fit with Fitbit.
Final Thoughts
Fitbit is a very useful device on its own but its features can be used in the best way possible when linked with another app such as MyFitnessPal.
You can connect Fitbit with MyFitnessPal either through the MyFitnessPal app or the MyFitnessPal website. Apps like MyFitnessPal can actually prove to be your best buddies for weight losing or gaining.
Through its built-in features, it gives you a thorough plan and routine to follow, but more than that it allows you to keep a track of your progress. Its usage can be optimized when connected to a device such as Fitbit.