How to Sync Google Fit with Fitbit? » (Step-by-Step Guide)
Do you own a Fitbit fitness device but don't like the Fitbit app? Here's how you can sync Fitbit with the Google Fit app to track your fitness activity on Google Fit:
Install Google Fit app.
Install HealthSync app.
Tap 'OK' to 'First Usage Actions'.
Select 'Fitbit' as 'Base Sync Source.'
Select 'Google Fit' as 'Destination app.'
Select 'OK' to agree 'Declaration of Consent' form.
When asked, log in to Google Fit app through Google account.
Authorize Health's Sync to use Fitbit account.
Select fields you want to sync (e.g., sleep, steps, weight, height, etc.)
Grant additional permissions to HealthSync app if it asks.
Hit the 'Sync Status' button. (If it says Ok, you have successfully synced your Fitbit data with Google Fit)
Although Fitbit is the most popular fitness app in the world, some people rather prefer using Google Fit due to its sleek design like every Google product.
Since most people are used to Google products' interface, they want their fitness screen time no different.
Before I jump to the syncing part, you should know that syncing Fitbit with Google Fit will require the use of a third-party application e.g. FitToFit or Health Sync.
You can choose either one of these apps to get the most accurate results.
I'll cover both these apps in this guide. Stay tuned!
Which Smartphones Are Able to Sync Fitbit With Google Fit?
The Fitbit application syncing is compatible with many Android smartphones e.g. Xiaomi, Sony, Samsung, OnePlus, etc. The basic requirement is that it runs on the Android 10 operating system or higher.
However, not all the devices work perfectly e.g. some devices despite catering to the requirements can create compatibility issues. These devices include:
Huawei P8, P9, and P20 (Lite)
Xiaomi Mi 6
How to Sync Fitbit Data With Google Fit (via HealthSync)
Firstly, what you need are a Fitbit tracker and a smartphone. If you haven't decided on which fitness tracker to buy yet, here's a list of the Best Clip-On Fitness Trackers.
Follow this step-by-step guide to sync your fitness data between Fitbit and Google Fit app:
#1 Download the Google Fit App
First things first — Download the Google Fit app and log in with your Google account.
Make sure that your Fitbit device is ready and working to collect fitness data.
#2 Download the HealthSync App
Download the HealthSync app through the Google app store or Apple store.
After installation, open the HealthSync app.
Once you open it, you'll see a popup feature box detailing First Usage Actions. Select 'OK' to continue.
#3 Select the Source App
Next, HealthSync will ask you to select the app from which you want to fetch the original data, i.e., the source app.
This is an important step as you need to know your source app and destination app respectively to determine your sync direction.
Select 'Fitbit' from the list and tap 'OK'.
#4 Select the Destination App
In the next step, HealthSync will ask you to select the app that you want your data to be collected in.
In your case, select 'Google Fit' and tap 'OK'.
#5 Read the Declaration of Consent Document
You'll be prompted to read the declaration consent document.
Read it thoroughly. If you agree, Select 'OK'
Note:
In case Google Fit wasn't installed, the app would ask for it before interfacing it with the source app. A Google account should be logged in that is permitted Health Sync to use the account.
#6 Select the Fields You Want to Sync
After the initialization, the screen will show you a number of fields that you can select to sync fitness data among Google Fit and Fitbit.
The list will include steps, height, weight, sleep, water, etc.
You can't sync heart data from Fitbit to any other fitness app.
If the app asks for any additional permissions, grant it after reading the conditions thoroughly.
#7 Start Syncing
Press the 'Sync Status' button to make sure the syncing process is working.
If it says 'OK,' your Fitbit device and Google Fit are synced without an issue!
The syncing process is pretty easy. However, it takes multiple steps and requires some time to sync your Fitbit device with the Google Fit app.
I would recommend turning off auto-tracking from Google Fit. Auto-tracking could create issues with the data synced between Fitbit and Google Fit.
How to Sync Fitbit With Google Fit (via FitToFit)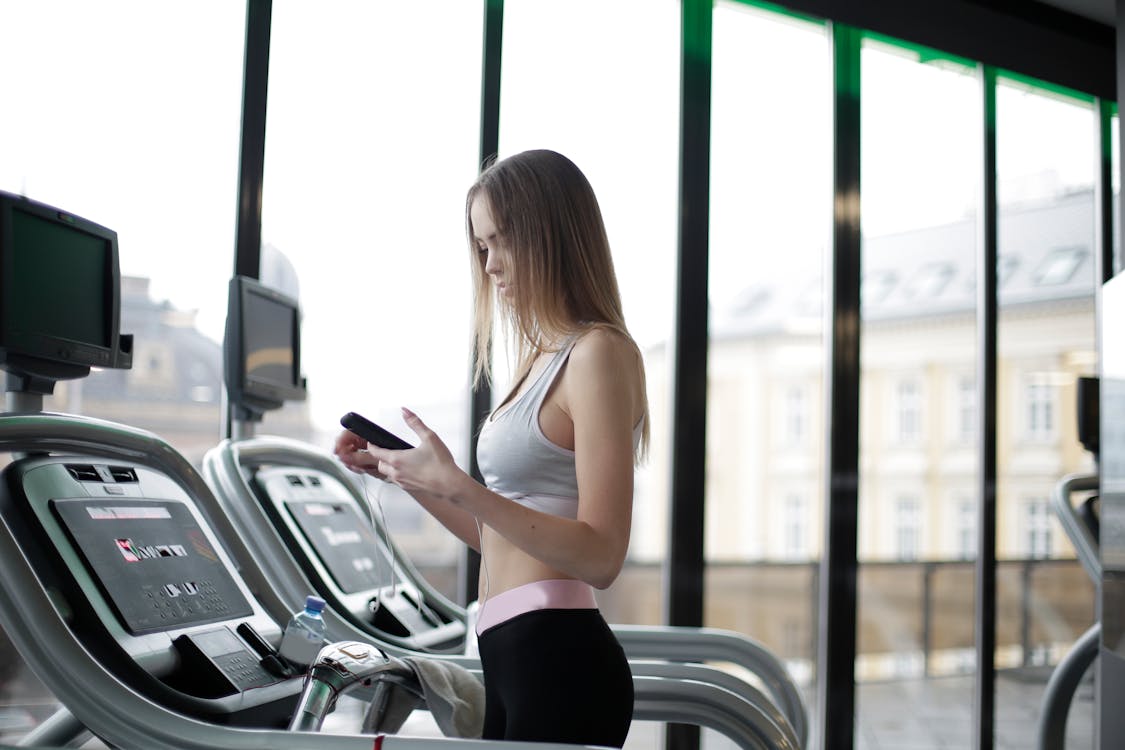 FitToFit is an alternative to Health Sync.
It has some limitations compared to Health Sync. In my view, it provides simplistic solutions while Health Sync has more advanced ones, making the latter look good.
FitToFit provides you the choice to limit data transfers when sync is happening between Fitbit and Google Fit.
This app only works on android devices. If you are an Apple user, please use the HealthSync app as an alternative.
You can disable the auto-sync function if required.
Here's a step by step guide to configuring syncing between Google Fit and Fitbit via FitToFit:
#1 Download FitToFit App
Android users can download the FitToFit app through this link.
Unfortunately, there is no iOS version of FitToFit app.
#2 Log In to Your FitToFit App
You will have to log in with your 'Fitbit' account within the FitToFIT app and then you will be asked to connect to your Google account.
In this way, the FitToFit app will be able to connect both accounts to sync data.
#3 Give App Permissions
Once logged in, you have to give the app permissions for accessing the Fitbit data.
#4 Select the Data to Be Transferred
Select the specific metrics that you'd like to sync with your app. These metrics include steps, sleep, activities, heart rate, and distance.
Finally, after choosing the metrics, tap the 'Transfer Data' button to complete the process. Wait a moment until your data is transferred and do not close the app meanwhile.
FitToFit uses the API of Fitbit to transfer the data, thus it's safe and secure to carry it out.
Is FitToFit a Better Choice Than Health Sync?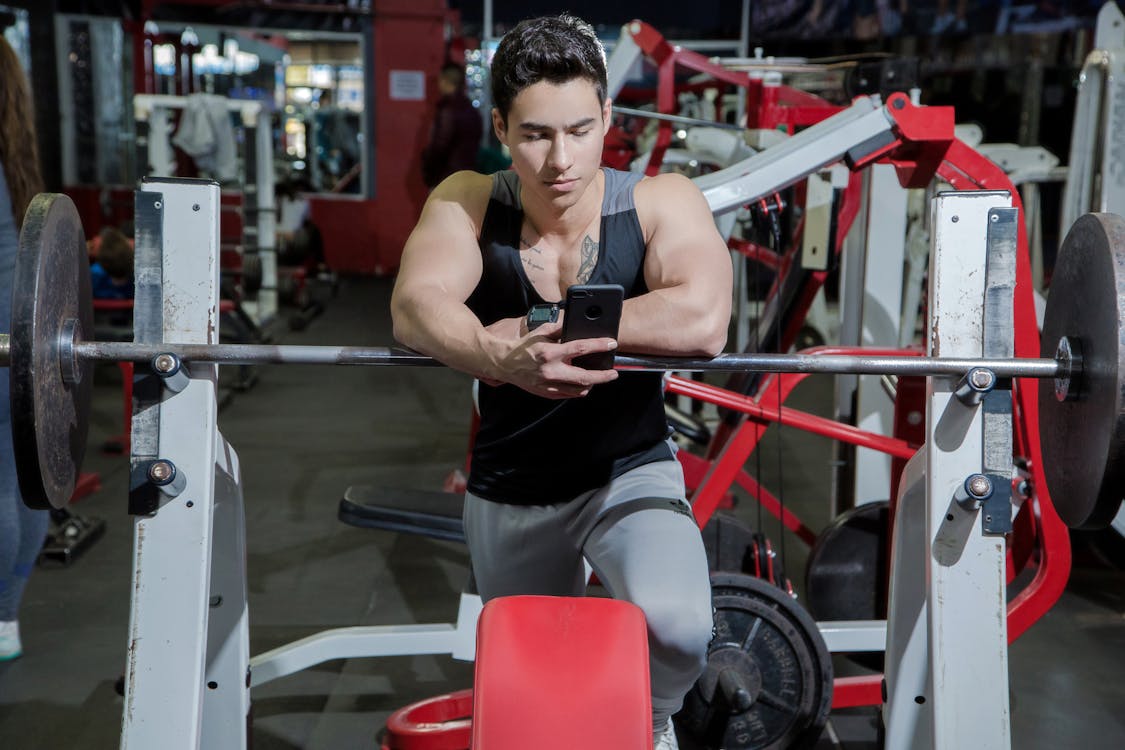 HealthSync is better than FitToFit as it provides more value-added features that make data management and storage easy to sync. Although FitToFit is precisely designed to sync Google Fit with Fitbit, still the app has a very simple design interface when compared with Health Sync.
Some users prefer FitToFit over Health Sync because of its simplicity and the fact that Health Sync has a trial period.
While FitToFit can also sync Fitbit with other platforms than Google Fit, the Health Sync app can go beyond Fitbit, as it can sync data with various platforms including Strava, Samsung Health, etc.
HealthSync has a trial period of one week after which you can purchase the app for a small price, and this purchase is a one-time payment. The price is affordable.
If you are not fond of syncing Fitbit data with smartphone apps, you can also use a computer or laptop to connect your Fitbit device with Fitbit servers.
Different FitToFit Features
FitToFit has an "AutoSync" feature. In this feature, the data can be automatically transferred from the Fitbit account to the Google Fit account. It also lets you choose between different intervals. You have the choice to go for this option.
Otherwise, you can continue with the manual sync option. To access either one of these, simply tap on the "Settings" option under the menu item, and select the most suitable option.
Note: You may face compatibility issues with some data transfers. This may be due to advanced features that can be compromised e.g. graphic issues with some metrics.
Also, it's important to know that the data transfer doesn't occur immediately, and may take some time to appear on the Google Fit app.
Syncing Issues Between Fitbit & Google Fit
Fitbit pulls its data from its servers and pushes it to Google Fit. The data accumulated on Google Fit from various sources can be seen in the app but the data isn't actively pulled from the Fitbit app.
In most cases, the data can be pushed from the servers of the Fitbit app to Google Fit even if the former isn't installed on the phone. Google Fit can pull the data originally from those servers to its servers and display the data to the user.
The trouble occurs if either the Fitbit app isn't pushing the data correctly to the servers of Google Fit, or the Google Fit servers are having problems trying to pull down the data from the Fitbit app.
This data is not just from a single day but multiple days so this problem can arise. This issue arises due to data being corrupted e.g. corrupted cache or corrupted app data.
Because it's an issue that is very common, here's my tried and tested solution to overcome this problem.
The Solution – Clear The Cache
Before I talk about the solution, let me just quickly tell you that cache saves data to entertain future requests faster.
Periodically clearing your cached data in smartphones is highly recommended, although this depends on the usage of your smartphone.
In this case, clearing the cache is important because it can affect the app performance, and create syncing issues.
But there's a method to this, and here's I would approach it:
Go to Settings on your phone
Tap on "Apps & Notifications"
Tap on "All Apps"
Go to Fitbit
Tap on "Force Stop"
After this go to "Storage & Cache", and tap "Clear Cache".
Now, re-open your Fitbit App to see if it's still pulling down any data from the past days. You may want to check this for a couple of days to see if all is going well.
If there are still issues, then there's a simpler way to overcome this – the "Clear Storage" option. You can access this from the settings of your smartphone. And, your app will work smoothly, and there won't be any syncing issues.
Tired of syncing issues? — Don't worry, Here's a list of smartwatches that don't need a smartphone.
Comparing Fitbit vs. Google Fit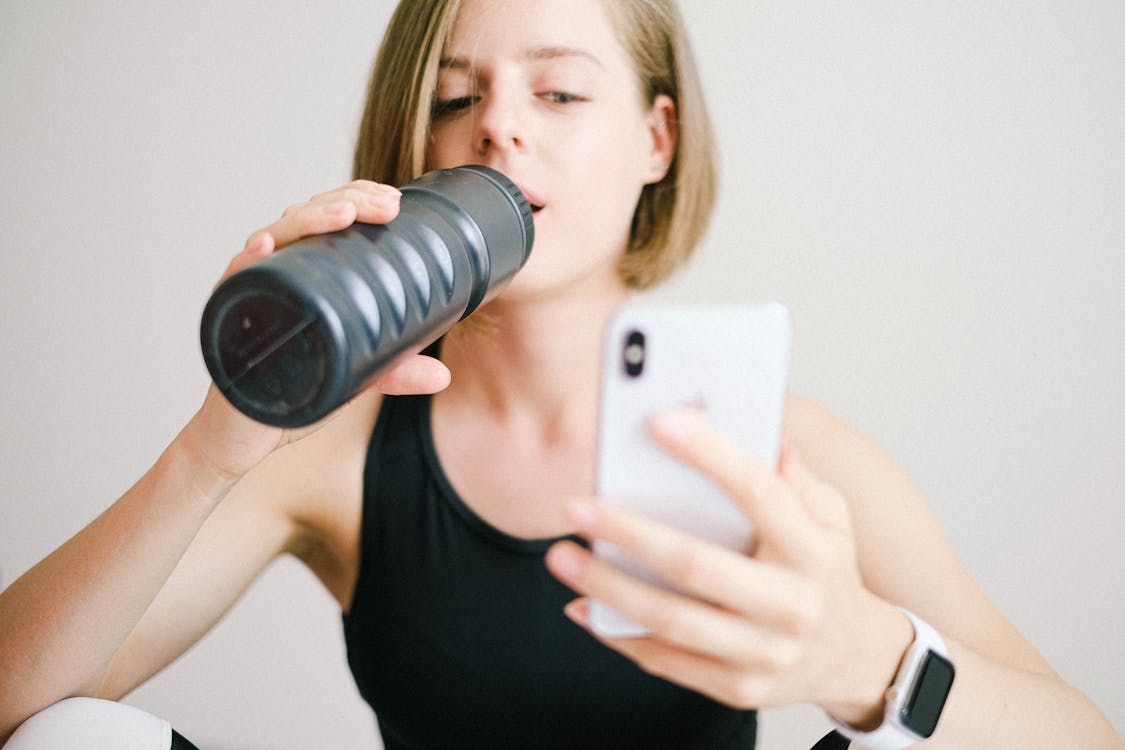 Why Choose Fitbit?
Fitbit has always taken pride in being a leader in the fitness and activity tracking industry. Fitbit devices are very popular amongst fitness experts, and there are so many influencers out there who have positive things to say about them.
Fitbit devices are popularly known as Fitbits. The main aim behind creating Fitbits was to motivate individuals to have a good fitness regime. The device was built and designed keeping in view certain parameters that could enhance progress for health and fitness goals.
With time, the features added have provided value-added help, and ever since the Google acquisition, Fitbits have gotten a lot smarter and improvised for fitness experts.
Fitness enthusiasts wear Fitbits on their wrists to help stay in touch with their daily steps. This allows them to improve their health and fitness.
Here are certain features of Fitbits that have helped many fitness enthusiasts achieve their goals and remain motivated:
Tracking sleep
Monitoring heart rate
Oxygen saturation levels
GPS tracking
Data storage
Music
Notifications e.g. calls, text messages
Exploring Google Fit
You can explore so much when using Google Fit. Largely due to a lot of other apps that are connected with Google, Google Fit can help you out in many ways than just fitness tracking.
The Google algorithm can help you get access to YouTube tutorials, suggested articles, etc.
Some sleep-related activities and materials give awareness of why sleep is important from authentic and verified sources.
Thus, getting access to accurate, useful, and helpful information based on your fitness preferences is a plus point. Google Fit is designed to keep in view your fitness regime.
There are so many outstanding features in Google Fit. For example, the daily goals feature lets you have access to your daily, weekly, and monthly fitness successes.
You can also get an accumulated score on your heart rate during fitness activities.
Moreover, the steps feature in the app lets you view your step count based on a daily, weekly, and monthly basis. You can also check out the calories burned with the energy-expended feature.
Finally, you have the choice to filter out your data based on a daily, weekly, or monthly basis.
Google Fit empowers you and lets you decide how you'd like to go about your fitness regime with customized features for your activities e.g. walks, tracking heart and respiratory rate, etc.
Parting Thoughts
Google has its OS for smart wear and smartwatch brands. These were already syncing well with other smartwatch brands who found it compatible to utilize Google's OS. But Google was looking to get something more out of the smartwatch and fitness tracking combined.
A $2 billion deal with Google, which was also looking to enhance its portfolio, gave Fitbit the edge over its competitors. However, the two still rely on third-party applications to run their mojo i.e. Google Fit. The fact that Google Fit and Fitbit are compatible makes fitness more fun.
Although Google has already purchased Fitbit, you still require a third-party app to sync Google Fit with Fitbit, as there isn't any direct syncing allowed between these two apps.
Thanks to sync functions on apps like Fitbit with Google Fit, you can always keep track of your fitness goals, stay motivated, and try to improvise on them. Standalone fitness tracking apps aren't that useful as there's always a chance of data loss.